Friday 3rd December marks International Day of People With Disability (IDPwD), a United Nations promoted day aimed at increasing public awareness and understanding of people with disability. It's also a day to listen to and profile the voices of the disability community so that we can work towards a more inclusive world.
This year, the theme for IDPwD is 'Leadership and participation of persons with disabilities toward an inclusive, accessible and sustainable post-COVID-19 world' so we're excited to be shining the spotlight on two resident artists at Studio A, a Sydney-based art space that supports artists living with intellectual disability.
Meet Catherine McGuiness
I have been at Studio A for a loooong long time!
My style of art is good. I use all the colours, bright. Piece of paper and draw and copy with colour pencils, watercolour and paint. Sometimes I do hand sewing – I like hand sewing stars best. I love my artworks because it helps me concentrate and have focus. I feel proud of them. My artwork is fun and they help me learn.
I find inspiration in music – music is very good for my brain. I love dancing, Disney's The Little Mermaid and Beauty & the Beast, birds, fish, flowers, and rainbow colours.
What I enjoy most about Studio A is selling more art and keeping my job as an artist. It's fun. I like to muck around with my friends at Studio A. We call each other nicknames. It makes me feel happy.
One thing we can all do to make the world more accessible for people with disabilities is buy my artwork so that I can make money to live my dream and dress like a princess. Buy art from Studio A so that I can be a professional artist!
Meet Mathew Calandra
I have been at Studio A for a long time. From the start. At least seven years.
My style of art is big and small, lots of detail. I work with ink, markers, they are my favourite. I like the look of ink.
I am inspired by family and Ancient Egypt. I went there for my birthday, inspired by Harrison Ford in Indiana Jones and the Last Crusade.
I enjoy working with Studio A because it is a good base. I've been to different places but Studio A is my favourite because of the friends and space to make art.
One thing we can all do to make the world more accessible for people with disabilities is make transport easier. My art teacher drives me. I never catch the train on my own. I would like to travel more but cannot on my own.
Founded by Gabrielle Mordy, CEO/Artistic Director, and Emma Johnston, Principal Artist, Studio A is a not-for-profit social enterprise that paves pathways for artists living with intellectual disability to be able to achieve their artistic and economic aspirations. "I could see that these artists were locked out of the professional art world and this injustice sparked my passion," Mordy says.
"Strong art has a force and it can create real change in the world. It can transform the ways people relate to each other. It can alter perceptions, particularly limiting stereotypes around disability. Producing high quality art and having the capacity to share it with diverse audiences is Studio A's greatest strength."
"Since Studio A's inception in late 2016 we have had increasing opportunities to share our artists' work with broader audiences. In the last 12 months alone we have produced 3000sqm of public art. Much of this is on display across Sydney making our streetscapes more beautiful."
"In 2021, Thom Roberts (pictured above) and Victoria Atkinson, two artists at Studio A, were selected as finalists for the Archibald Prize (one of Australia's most prestigious art awards). In the same year Mathew Calandra was chosen as a finalist in the equally respected Sulman Prize. His work was later acquired by the Art Gallery of New South Wales for their collection. These were milestone moments for our artists and Studio A, an indicator of real change starting to happen, of the art world opening its doors to more diverse artists."
"My hope is that IDPwD raises awareness in the broader community of the life experience of people with disability and the important contribution this community makes to our diverse social fabric – and to my life personally!"
To show your support for the studio and the artists, purchase their creative services and design products. That includes buying, leasing, licensing and/or commissioning artists' work. "When you purchase creative work from Studio A, you bring income, pride and dignity to our artists."
Studio A artists Meagan Pelham and Jaycee Kim
Special thanks to:
Studio A Founder: Gabrielle Mordy @_studio_a_
Artists: #MathewCalandra #CatherineMcGuiness #ThomRoberts #MeaganPelham #JayceeKim
Creative Director: @amelia_bowe
Director and Photographer: @cybism Cybele Malinowski is the co-founder of Agender @agender_au a platform for change for women in the photography industry.
Director of Photography: @selinamiles
B-Cam, Photographer & Studio Manager: @scott.heldorf
Photography Assistant: @hnnhmldrm
Cinematography & Photography Assistant at Bus Stop Films: Ronan Soussa @busstopfilms
Producer: @erinmcbean
Production & Lighting Assistant at Bus Stop Films: Shay Bell @busstopfilms
Stylist: @monoffeepie
Fashion supplied by: @theiconicau, @romancewasborn, @gormanclothing
Hair & Makeup Artist: @yenmakeup_
Hair & Makeup Assistant: @aquatic
Sound Technician: @fullyclassic
Editor: @lueylueylueyluey
Colour Grade: @welcome_to_peachy
Sound Mix & Music: @olysherman
Studio: @studio_mondo
Retouching: @malinowskiretouched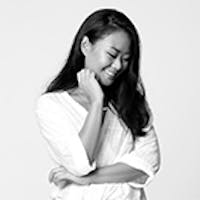 Eliza Concepcion
Editor