Overdue for some much needed rest and relaxation? When a trip to a day spa is out of the question, there are some things you can do at home that will make you feel just as good. Plus, you'll have them at your fingertips whenever you might need it next. 
Scent-ual Healing
Ever wondered why you often feel instantly calmer the moment you walk into a day spa? It's most likely because they've set the mood for you with a soothing scent. Fill your home with your favourite calming fragrance with the help of an essential oil diffuser or candle and dim the lights.
Scent-ual Healing
@fazeek_home
Massage Therapy
If you're at home with a partner, take turns at massaging each other with the addition of body oils and moisturisers for that extra soothing salon experience. If solo is more your style, face massaging tools and foam rollers can help relax your muscles and give you total control of the pressure. 
Massage Therapy
@ameliasingson
Mask Up
Sure, having someone else apply a face mask for you sounds like the peak of luxury but having endless options at your fingertips ready to apply wherever, whenever is just as heavenly. Apply an overnight mask just before you hit snooze or pop on a sheet mask while you binge-watch your favourite show – the beauty of self-care at home is having the freedom to be yourself and do whatever you want.  
Mask Up
@ashlenbennett
Fast delivery – free over $50 – and free returns.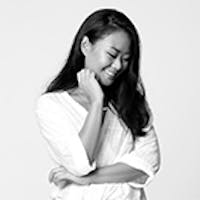 Eliza Concepcion
Editor