Just when we thought the days of Fashion Week street style stalking were a thing of the past, Copenhagen has given us a glimmer of hope. Yup, despite many other citywide events being postponed or reinvented via online platforms, Copenhagen Fashion Week found a way to keep things as close to business as usual as possible.
Naturally, some designers opted for more low-key showings this time round – Ganni presented an art installation of life-size cutouts as opposed to having models walk the runway – but as for street style, the crowd put on their usual display of inspiring outfits.
All images via Getty
What we're taking from it? The return of puff sleeves and babydoll dresses paired with rubber flip-flops or similarly 'ugly' sandals, unbuttoned collared shirts leaving bra tops exposed, dressed-up t-shirts matched with pencil skirts or long shorts, and for those of us now accustomed to home clothes 24/7, sweatpants styled with strappy sandals and pyjama-inspired sets aren't going anywhere.
Get excited to get dressed again.
Fast delivery – free over $50 – and free returns.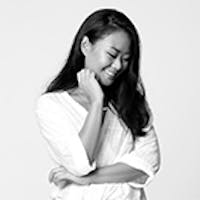 Eliza Concepcion
Editor