Got plans to stay in your comfiest home clothes – be it pyjamas, sweats and slippers, or a fluffy dressing gown – all day long, maybe even for an entire week or more? Don't worry, us too, and we've got the perfect binge-list to keep us 'busy'. Here's what to watch if you're in need of a distraction from reality. 
Halston on Netflix
Satisfy your craving for a fashion fix without changing out of your sweats thanks to this limited series which follows the life of legendary fashion designer Halston during the 70s and 80s in New York – what a time to be alive. 
Raya on Disney+
A good one to watch regardless if there's kids around or not – this is a movie all ages will enjoy. Be warned: you may or may not end up in tears within the first 30mins of watching (why does Disney always do this to us?)...
Puberty Blues on Netflix
It's no new release (it first appeared on TV back in 2014) but worth a rewatch especially if you're obsessed with 70s retro style and want a little bit of teenage drama to tune out to. 
Loki on Disney+
What better way to keep you preoccupied than watching the God of Mischief get up to his old tricks. While episodes are released weekly and you'll be able to catch up within a day, it's a precursor to then get you in the mood to do a full Marvel marathon just because. 
Lupin on Netflix
Season 2 has recently dropped and if you haven't already caught up, this French crime thriller will keep you captivated all the way. And don't worry if you're not in the mood for subtitles, the English voiceover is delivered with just as much conviction. 
Fast delivery – free over $50 – and free returns.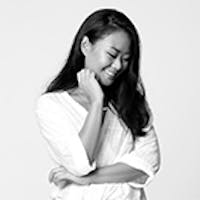 Eliza Concepcion
Editor