While the world's a bit upside down at the moment, it likely hasn't gone unnoticed by the smallest members of your household. But there are myriad ways to help keep them zen, from journaling to crafts you can do together. 
Here, we asked yogi Jordan Thackray-Noble @findinglotusyoga how to get the kids on the mat and into yoga… 
What are some of the main benefits of yoga for kids?
"Growth, confidence and a sense of connection to all the possibilities of who they inherently are."
At what age do you recommend trying yoga with kids? 
"Yoga is for all ages. If you are introducing it to kids, make it play, make it fun, make it more like a game and let their imaginations run wild."
Is there a time of day that yoga works best for kids?
"All times can work – making it fun and energetic in the morning and through the day… In the evening, make it warm, slow and calming. Adding a narrative or simple story can be soothing and calming for a good night of sweet dreams."
Have you got any tips to slowly introduce yoga to kids who might not be so interested?
"I wouldn't force yoga or any subject onto kids who don't immediately connect. Again, making it fun and empowering for the child is the key. Let them discover how full of potential they are would be my best advice so as to build confidence and creativity. Lean into their natural strengths and pepper with other aspects you may see as a way that could help them with their development."
How do you keep sessions engaging for active kids?
"I like the idea of empowering kids to tap into their natural strengths and infinite imaginations! Giving them the room to keep learning and growing their strengths is my approach. It's also a fun time to tap into my inner child so they have something they recognise and connect with."
What are some of the benefits for the parents? Is it for bonding time or something to keep the kids busy while the parents get some work done?
"It's a great way to connect with kids, some of my best memories are doing Jane Fonda workouts in front of the television with my mum and the Elle Body workout. It's funny, later in my life I became a yoga teacher briefly to James Duigan, Elle's personal trainer.
"By empowering them to understand it as a game they can play by themselves does double as a great way to keep them occupied when you're trying to get some work done!"
What's your advice for parents attempting yoga at home with their kids? 
"Fun, fun, fun! Don't make it a chore! Let them take the lead and teach you something! Kids are so intuitive and connected already. We can learn a lot from them! Enjoy."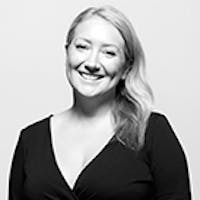 Kate Tregoning
Features Editor