Although mask-wearing in Australia is not currently compulsory, the aim of these WHO-recommended face coverings is to prevent the transmission of viral droplets between yourself and others. 
So why not pop one of these non-medical grade masks into your bag next time you shop and have it delivered to your door?
Elsa Hosk via Getty Images
According to the experts, in order to be effective, a mask should cover your mouth, nose and chin.
via World Health Organization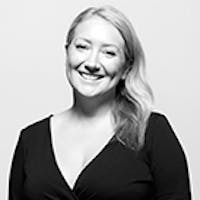 Kate Tregoning
Features Editor