Just breathe. We've been here before and although we were hoping we'd seen the last of lock-ins, given the circumstances we've reached into the vault for a handful of at-home workouts to get you through another week of WFH. With a little help from some of Sydney's finest fitness experts, get your sweat on with these fun and easy to follow workouts. 
STRETCH & LENGTHEN SESSION | EASY SWEAT
Ease into things and unwind from your long day WFH with Elaine Koeber. This 30-minute stretch and lengthen session is great for working out any tightness or kinks, and clearing your thoughts after clocking off. 
BOXING HIIT WORKOUT | MEDIUM SWEAT
Enjoy the first session? Feel free to re-up on that throughout the week – you can never have too much zen. On the other hand, if you feel like you've got some pent up energy (or frustration) building, it can feel good to duck, weave and punch your way through. Join Jemma Griffin as she says, 'left, right, goodnight', to copious calories.
HIGH-INTENSITY HIIT WORKOUT | SUPER SWEAT
Hopefully you're not too sore after yesterday's boxing because you know when they put three splash emojis in the title of a workout that you're getting your money's worth/paying in sweat. We liken this workout to running for the bus while wearing a backpack: You will feel the burn but it will (hopefully) all be worth it. 
SLOW VINYASA FLOW | EASY SWEAT
Another nice and easy one to help soothe and realign body and mind. A fantastic flow for reducing stress, join Maya Butti in this easy breezy morning or evening routine.
TONE WITH THE 'GUN SHOW' | MEDIUM SWEAT
We're not saying we've saved the best for last, but in this case it felt appropriate to sync Friday's workout with the only one of our picks that incorporates a bottle of prosecco. We're also not advising anyone to follow up the 'Gun Show' with a glass (or two?) but heaven knows the temptation is right there. Right there.
For even more inspo, you can find last year's edit in full here.
Fast delivery – free over $50 – and free returns.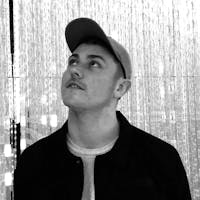 Declan Whelan