"More than three million people are experiencing vulnerability of basic human rights such as shelter, food and clothing," according to Anthony Chesler, CEO of Thread Together.  "As a result of COVID-19, this number is increasing every day."
The right to adequate clothing is a basic human right. Thread Together, THE ICONIC's official charity partner, works with 250 retail partners to provide new clothing to Australians who are doing it tough. This includes those in emergency accommodation, those fleeing domestic violence, those out of work, and more.  
When we last shared with you details of our partner charity they were desperately trying to keep their vans on the road to help those affected by the bushfires.  Then we were hit with a pandemic and priorities had to adapt.  Due to the impacts of COVID-19, Thread Together has seen a 300% increase in demand for assistance, and right now, are working hard to meet the ongoing immediate needs of vulnerable communities.  
"Prior to the pandemic, 13.4% (or 3.5 million) of Australians were living below the poverty line, without adequate access to housing, food and clothing," says Chesler.  "Unfortunately, this number is increasing and will continue to increase as government assistance comes to an end, with millions of jobs at risk and anxious families worrying about how they will put food on their table, keep their kids safe, have safe shelter and provide clothing."
So how does the organisation support? "Thread Together is providing brand-new clothing to individuals, families and communities in need.  For as little as $5 we are able to provide a full wardrobe to a person in need, whether it be everyday Australians who lost their homes in the bushfires; those at risk of experiencing homelessness; Indigenous communities; refugees and asylum seekers; survivors of domestic violence, as well as the long term unemployed."
In order to comply with social distancing measures, many of Thread Together's usual operations have not been possible in recent months.  As a result of the current pandemic, the organisation is facing two key challenges. The first is resource capacity to meet the increased demand for their services.  "We are reliant on corporate and community volunteers to assist us with sorting, picking and packing orders. Prior to COVID-19, we were accessing up to 100 volunteers per week." 
The second is the current inability to conduct fundraising events, which Thread Together depends upon.  "We are reliant on philanthropic support to ensure we have sufficient funds to deliver our services.  Each year, around May, we conduct our major fundraising event to raise much-needed funds for the year ahead.  Due to the pandemic, we have not been able to conduct this."  Which is where donations are vital in keeping this support going and this service running. 
Like most organisations, wherever possible, Thread Together has had to move some features online.  "Despite having to close our 'fashion hubs' in Sydney, Adelaide and Canberra, park our Mobile Wardrobes and postpone all of our community and corporate volunteering events, we have continued to clothe individuals, families and communities in need," Chesler tells us.  "We have driven all partner referrals to our online wardrobe and established a virtual referral process to enable individuals to place an order directly, where partners have ceased outreach and face-to-face services."  
"As a result, we have been able to support thousands of individuals in need without disruption to our service.  This includes hundreds of families that have lost everything as a result of the recent bushfires.  Now more than ever people need our help and we are thrilled to be able to continue to deliver our services during these extraordinary times."
For a $5 donation, little more than a coffee, Thread Together is able to provide an entire wardrobe to a person in need.  Together, we can help Thread Together reach its goal of clothing one million people in need by 2022.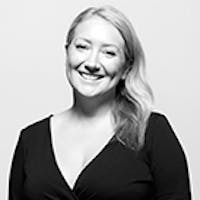 Kate Tregoning
Features Editor