As our world moves on, it's so easy for people to be left behind. The pandemic changed life for many – and even as restrictions continue to lift, there are those in the community still reeling from the fallout.  
"Whilst Australia may have been somewhat of a lucky country in terms of the health impacts of Covid-19 there are many people suffering the economic impacts and this will continue for months, if not years to come," says Global Fashion Group's Chief Sustainability Officer, Jaana Quaintance-James. 
"We want to use our platform to share the stories of charities doing critical work to support people to access food, clothing or health and education services. No amount is too small, whatever we can each donate, adds up to power their activity and help ensure no one is left behind." 
So, we've identified three key charities which help those who need it most now, but also for the long road to come.  Each charity works in a unique way to support those hardest hit...
Children's Ground
Children's Ground is an organisation designed and led by Aboriginal families that works to create a better future for their children. Increasing access to learning, health promotion, employment, and more, within the community, Children's Ground replaces the existing system of services with an integrated approach to end long-term disadvantage. During the COVID-19 outbreak, Children's Ground has been supporting vulnerable Indigenous communities. Your donation will support learning activities – in First Language and English – provide critical household items, and will distribute information and family health plans in language. 
Thread Together
The right to adequate clothing is a basic human right. Thread Together, our official charity partner, works with 250 retail partners including THE ICONIC to provide new clothing to Australians who are doing it tough. This includes those in emergency accommodation, those fleeing domestic violence, those out of work, and more. Right now, they are working hard to meet the ongoing immediate needs of vulnerable communities as a result of COVID-19. For a $5 donation, Thread Together is able to provide an entire wardrobe to a person in need.
Oz Harvest
OzHarvest, Australia's leading food rescue organisation, collects excess quality food from restaurants, hotels, supermarkets and other commercial outlets and delivers it to over 1300 charities across the country. Their founding purpose is to 'Nourish our Country'. The impact of COVID-19 has seen food relief reach an all-time high and OzHarvest's critical service continues to make sure good food gets to those need it most. For every dollar donated OzHarvest can deliver two meals to someone in need.
More about what each charity is working on, to come...

Visit our charity partners' donation page.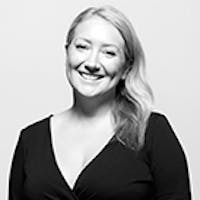 Kate Tregoning
Features Editor