Thin, fine, damaged hair can be pretty tricky to manage. For starters, a lot of the associated symptoms can come down to genetics and lifestyle, but there's no denying that with the right hair care routine and product lineup, you can certainly improve its overall health. 
So here we've compiled 5 of our best tips to thicken up fine, damaged hair — from scalp-focused treatments to ingestible supplements that work from the inside out. Keep reading to find out more. 
1. Seek Out A Repairing Shampoo
If you're prone to breakage or split ends, seek out a bond repairing treatment that's going to strengthen the hair shaft. Redken's Acidic Bonding Concentrate Shampoo uses citric acid and a bond repairing complex to reinforce weak strands, plus the fact it's sulfate-free means it will prevent colour fade. 
2. Stimulate The Scalp
There's a lot of talk in the beauty industry right now about the positive effects dermarolling can have on scalp health and hair density. The idea is that the tiny needles create micro-injuries, encouraging the skin to go into repair mode, and thus promoting growth. Try rolling it gently a few times a week across any thinning spots (such as the hairline) and follow up with a nourishing, stimulating serum. Our pick: Press Beauty The Activator 0.3MM Microneedle Black Dermal Roller.
3. Try A Serum
On that note, we're living in an age where scalp treatments are gaining traction, meaning we're able to target specific concerns like hair loss. The Ordinary's Multi-Peptide Serum is formulated with a cocktail of peptides and botanicals that work to support overall hair health, increased thickness, fullness and shine. Consistency is key though, so massage it into a clean scalp every single day in order to see results. 
4. Incorporate Collagen
Another emerging trend when it comes to thick, full, swishy hair is collagen consumption. Vida Glow's Natural Marine Collagen Powder is made from sustainably-sourced fish skin and activated to boost absorption (meaning your body can actually put it to use). So every dose is powerful, effective and simple. Bonus: it comes with skin and nail benefits, too. 
5. Prevent Snags and Breakage
Tight buns and ponytails can tug at the hairline, causing breakage and fall out over time. But Slip Silk Scrunchies are the answer to all your styling problems! Made with super soft mulberry silk, they secure the hair without snagging or tugging, meaning you can still nail that sleek bun without the damage (or the associated headache). They look really cute, too. 
Free delivery over $50 and free returns.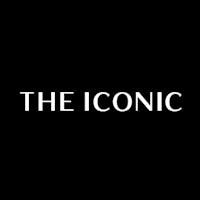 Emily Algar