April 22nd marks Earth Day, a globally recognised date where billions of participants around the world work together to increase awareness of environmental problems. This year, the theme 'Restore Our Earth' is an important reminder of the harm that has been caused to our natural world, and will continue if we all don't make a change for the better. From volunteering for community clean-ups, to attending educational seminars and offering monetary donations to charities – there are many ways to get involved and show your support for the cause on the day, but there are also ways that you can make an impact all year round, including making more mindful decisions when you shop.
That's where THE ICONIC's Considered edit comes in, a carefully curated selection of products tagged with at least one sustainability credential so that you can filter by the values that mean the most to you. Filter products made using sustainable materials (with a lower environmental impact than conventional alternatives, like the New Balance Pace Bra 3.0 which is made using recycled polyester) or eco-production methods (in a location, or using a process that is associated with a lower environmental impact, like the Poppy & Daisy art and craft kits which are manufactured locally).
Outfit by Nudie dropping soon.
Our Considered edit covers a variety of categories, from mens, womens, sportswear, kids and toys, so incorporating more sustainable products into your day-to-day is easy. Swipe to see some Considered everyday favourites that we guarantee will be on high rotation in any home, for Earth Day and beyond.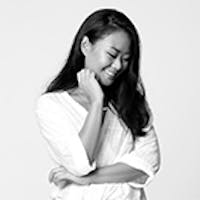 Eliza Concepcion
Fashion Editor