Good makeup starts with a good base but knowing what products you need to achieve your desired effect isn't always easy. MAKE UP FOR EVER has a full collection of foundations, primers and setting sprays which offer a range of different finishes, from almost natural to full coverage. To find out exactly which products will help you build the best makeup kit to suit you, take the quiz to find your beauty style and read on to discover your MAKE UP FOR EVER matches.
So Photogenic
If you're always in front of the camera (or want that flawless beauty filter effect IRL) you'll love the Ultra HD Foundation. Made for taking photos in, it's the go-to foundation for makeup artists and offers medium coverage with a blurred, just-like-skin finish. The best part though, it's infused with hyaluronic acid and amino acids so it's hydrating and takes care of your skin too. Start with the Pore Minimiser Step 1 Primer to create a super-smooth canvas and finish with the Light Velvet Air Shine Control Refreshing Spray to set your look and maintain a matte effect throughout the day.
Au Naturel (almost)
If you like to keep things on the natural side and you're after a hit of hydration with your makeup, Watertone Skin Tint Foundation was made for you. Offering light-to-medium buildable coverage and a natural luminous finish, this base is perfect for every day. Its water-rich, silicone-free and oil-free formulation is safe for acne-prone and sensitive skin, and is self-setting so you can simply apply and get on with your day. For intense hydration, first prep your skin with the Hydra Booster Step 1 Primer and refresh with a spritz of the Mist & Fix Makeup Setting Spray as needed.
Basically Beyoncé
If you're after a beauty hack to make you look like you've had eight hours sleep (even if you haven't #iwokeuplikethis) the Reboot Foundation will be your new best friend. Created by makeup artists to minimise the effect of fatigue on the skin, its lightweight, hydrating formula is boosted with Ginseng and Camellia Japonica to leave your skin looking radiant with a satin finish. For dry skin sufferers, mix with a couple of drops of the Ultra HD Skin Booster Hydra-Plump Serum for a dewy finish and refresh throughout the day with the moisturising Mist & Fix Makeup Setting Spray.
Drama Queen
If long-lasting full coverage foundation is your go-to beauty look then make the Matte Velvet Skin Foundation a mainstay in your makeup routine. Whether you're working out or working the dancefloor, this waterproof, sweat-proof and climate-proof foundation will have you looking flawless for the full 24 hours. It's creamy, it's blendable, it's completely shine-free, but most importantly, it's breathable and never cakes, flakes or fades. Prep your skin first with the Shine Control Step 1 Primer and set your finished look with the Light Velvet Air Shine Control Refreshing Spray.
Free delivery over $50 and free returns.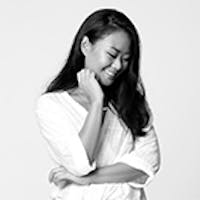 Eliza Concepcion
Editor