We all know cloth and cosmetics aren't the best combination (hello, accidentally stained shirt collars and dressing room scarves) but there is a workaround and you don't need to choose between one or the other, especially when it comes to wearing a face mask during a pandemic. 
Although wearing a face mask is mandatory in certain places, and the rules are subject to change, you needn't drastically change your beauty regime to fit. All it takes for your makeup to be mask-ready at all times is a quick spritz of setting spray and you can say goodbye to smeared foundation and discoloured masks. 
We asked Steph, our inhouse beauty guru and social media coordinator, to share his top beauty tips when it comes to wearing masks and makeup:
"Personally, I still always wear SPF or a non-comedogenic primer followed by the setting spray so that my pores are not as exposed to bacteria, which may cause acne.
"When choosing a setting spray, find one WITHOUT harsh alcohols as this can irritate your skin even more (if you're constantly adjusting your mask, that's friction on your skin which can lead to irritation – adding a spray with alcohol can further exacerbate this).
"Try to avoid wearing thick lip products under masks, but rather a simple SPF lip balm as you don't want lipstick to smudge on your lip area beneath the mask, which can cause breakouts.
"Using a spray containing ingredients like tea tree oil or witch hazel oil can help keep acne-causing bacteria at bay, however this shouldn't replace your regular hygiene routine and washing reusable masks thoroughly after each use.
"Finally, always let your primer, spray or SPF settle into your skin before putting your mask on. Waiting for your products to set will help prevent them from wiping off with the mask."
Mask Tip: "Consider using a fragrant spray, like SENSORI+ FRESHIELD Mask Sanitiser, on your reusable face mask before you wear it – have your mask in your hand, spray three to four pumps onto each side of your mask, and allow at least 10 seconds to dry before putting the mask on your face. Do not spray it directly on your skin."
Why not pop a mask in your next order?
Fast delivery – free over $50 – and free returns.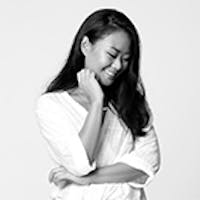 Eliza Concepcion
Fashion Editor