Our friends @fivelittlebirds have been teaching us a few handy new tricks to customise our favourite clothes! Why not try out some new skills while we're staying safe and sound at home. Today, we learn how simple it is to transform old pants into shorts for a brand new look. 
Ready? Let's go. 
1. Try the pants on and mark where they need to be cut (leaving room for a hem if you want one)
2. Cut the first leg of the pants to size
3. Fold the pants in half so the legs are together and mark the second leg in exactly the same place as the first
4. Cut the second leg
5. Turn the pants inside out and roll up the hem to desired length, then pin it in place
6. Repeat step three then pin the second hem to match the first
7. Sew along the hem line and trim
8. Finished! 
Don't forget to show us your handy work on social @theiconickids!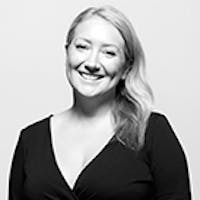 Kate Tregoning
Features Editor