Female-founded jewellery brand SOKO is a collection of pieces made in Kenya by local artisans. Due to the brand's community engagement, it features in our Considered edit of more sustainable designs. CEO, Joanne Calabrese tells us more...
How did SOKO jewellery begin?
"SOKO was founded by three women — Gwendolyn Floyd, Catherine Mahugu, and Ella Peinovich — when they saw an opportunity to support local artisans who already created beautiful, unique jewellery but didn't have access to resources that would help them scale their business or connect with a broader base of customers globally.
"As a solution, the founders built a proprietary platform or a 'virtual factory' where artisans can partner with SOKO for access to a network of tools to produce SOKO jewellery more efficiently, while still independently operating their business and preserving heritage techniques."
How do you describe the brand's aesthetic?
"Through a continued exploration of form, materiality, and artisan techniques, we create evolved classics and bold statement jewellery to celebrate powerful women and uninhibited self-expression."
What's the importance of having your pieces made in Kenya and not elsewhere in the world?
"The founding team first connected in Kenya and that's where they saw a problem and formulated a solution. With existing social issues and robust creative economy,  Kenya was ready for disruptive solution, making it the right place to launch SOKO.
"Beyond jewellery , the premise is to connect and support artisans so they're not stuck in their local economies but have greater access with more potential for income that can support basic needs and education that will change the cycle of poverty. So the model could exist elsewhere in the world as well."
Why is SOKO so special? What sets this brand apart from other 'ethical' brands?
"Social impact and an ethical, people-first approach is built into our DNA. Our jewellery serves as a means to create jobs with dignity and purpose.
"In a decentralised model, artisans work independently from their workshops allowing them to be close to their families and communities."
Why was it important to be a B-Corp?
"B-Corp certified businesses meet the highest standards of verified social and environmental performance, public transparency, and accountability to balance profit and purpose redefining what success looks like, build a more inclusive and sustainable economy and use business as a force for good."
Why can customers feel good about purchasing this brand? What does their money go towards?
"Each purchase supports artisan entrepreneurship because financial inclusion and economic sovereignty are the key to lasting impact and change. We're paving the way for a higher standard that benefits all stakeholders — our artisan partners, their communities, our customers and retailers, and our team that passionately works together to make a positive impact."
What do you think is the importance of having a more emotional connection to your purchases?
"Jewellery is personal. It's important to know the story behind it and to make purchases that support your beliefs and align with your values."
And finally, what does the future hold for the brand?
"We're excited by our continued growth because our growth means that more artisans are receiving support that directly impacts their future and the future of families, children and communities. That support has the potential to change the cycle of poverty — to change lives and change the world." 
Fast delivery – free over $50 – and free returns.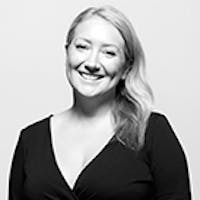 Kate Tregoning
Features Editor