Why part with your pre-loved pieces when you can take care of them and give them a new life? It's friendlier to our environment, a fun activity for you and the kids and you get a whole new accessory. Fresh from teaching us how to turn pants into shorts, Rosie, mumma of @fivelittlebirds, shows us how to transform a pair of kids' jeans into scrunchies, and it's so simple even the creatively challenged among us can do it.
Best of all, this works with any fabric you have lying around – corduroy, velvet, satin, jersey. Cue family hair makeovers and birthday presents for all our friends. Watch @fivelittlebirds' show you how...
We want to see how you get on, so don't forget to show us on social, tagging @theiconickids!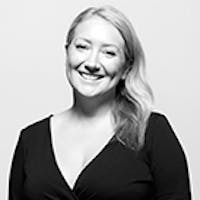 Kate Tregoning
Features Editor