After devastating bushfires swept our country, THE ICONIC changed all our production plans and took our campaigns on the road to shoot and tell the stories of bushfire-affected areas. While shooting our newest Considered campaign on Kangaroo Island, we bumped into local, Ian de Mather from Stokes Bay, walking his dog on the beach. He gave our producer an insight into what it's been like in recent months and what he loves most about the place he calls home...
How long have you been on Kangaroo Island?
Ten years now. It's tough waking up to this view every day but somebody has to do it and we do, so it's great. Most days I come down here to the beach with my dog for a walk.
Tell us how you were affected by what happened here over Christmas and January…
We were some of the lucky ones. The fire came within 700 metres of our property and then a couple of CFS farm units that put the fire out there. So we were lucky. But from the western end up to our place – pretty much half the island – just flames. Burnt out. 
Were you evacuated?
We got a phone call saying you've got 10 minutes to get out of the place. We did and the fire wasn't long after that. 
How are you coping a month or so on? How have you had to adapt?
We've had an influx of kangaroos. We'd usually have 50-odd on our 60 acre property but we've now got over one hundred. With the help of the RSCPA and animal organisations we're feeding and watering over a hundred kangaroos a day. There's nothing to eat out west so they've come to the next place that's got grass. 
Given what's happened, how do you feel about staying on the island? Would you ever leave?
This is my retirement plan. My wife's parents bought one of the shacks back in 1957 so for her this has been home every since she was two years old – we're not going anywhere. One of the main advantages you might find on Kangaroo Island is that there's no bloody traffic lights. Bonus. The roads are absolute crap but there's no traffic lights. 

Just the wildlife, the community spirit – before the fire, after the fire – just absolutely wonderful. Yeah, we look after each other. Whether you hate them or not – you might not get on with someone but you'll go and help them. Everyday – if you've got a problem, somebody will come and help you. 
What would you say to people looking to travel here?
Well you're a bloody idiot if you don't come here. It's paradise. You've got plenty of places in the world but this is one of the best. Pretty much pristine. Even with the bushfire coming through, go through and have a look – now that we've had some rain it's regenerating. It's a great place to live. Great people. Come here, we'll make you a cup of coffee! 
Since planning our shoots for this year, bushfires devastated the lives of many and destroyed so much of what we know as Australia. It's our duty as an Australian retailer to do what we can to make a difference to communities affected by the bushfire crisis. 
So, we changed our plans – all of them – and for the coming months, our campaigns will be shot and told in bushfire affected areas. We're booking local accommodation, eating in local restaurants and making use of local suppliers, in the hope you'll do the same. 
This shoot took our team to Kangaroo Island, led by our friends – and the brains behind #BookThemOut – South Australian Tourism. This is where we met de Mather. 
Plan your own trip to paradise: check in with our guide to Kangaroo Island for inspiration. #BookThemOut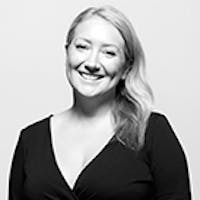 Kate Tregoning
Features Editor