There's a near-irresistible sense of freedom that comes with summer. It's an adventure you can feel in the warm air and in the memories of summers past...
This season, we asked Australian creatives – models, photographers and those we admire – to share a snapshot of their summer, and all that makes it special. 
This campaign took us around the nation, sharing home towns and favourite haunts from the bush to the beach, each led and shot by those who call that place home.
For model Mieke Stanisch, summer's are spent exploring, and lucky for her, her family's farm in Lochiel is home to Adelaide's Instagram-famous Lake Bumbunga (pictured). Known for its changing colour, which ranges from pink to white to blue depending on the salinity of the water, the salt lake is the perfect escape from the ordinary. 
"I grew up spending at least one week every school holiday going up to my family farm in Lochiel. I spent most of this time with my grandparents and cousins cooking, exploring, and going to Lake Bumbunga. The family farm is special to me because it was a place to let my imagination run free when I was younger and it taught me to rely on what we had, not what we needed. It taught me not to rely on the internet and tv for entertainment, rather rely on what we had outside within the land e.g. making treehouses and spending most of my time outside during the summer."
"I have always loved discovering new places around South Australia and adored the idea of nature. Ever since I was younger, I loved walking along the beaches finding intricate shells and rocks and discovering the beauty of different areas. If I wasn't at the family farm, I spent summers at the beach at Moonta Bay, or at Punyelroo along the Murray River." 
If you love exploring nature...
"My go-to's during summer are definitely the beach, especially around the Yorke Peninsula – they have amazing beaches and beautiful landscapes, especially Innes National park; the Murray River is a gorgeous place to chill and relax; and finally Lake Bumbunga is a must-see and a stunning destination for taking photos."
And to eat...
"Local places that I like to go to eat in Adelaide is Argo's on the Parade, Long Lost Friend, the Commissary, and, as a special treat, Nordburger."
And before you leave...
"Just make sure you take the chance to explore nature; go for walks, hike, explore new beaches and have a good time outdoors with friends."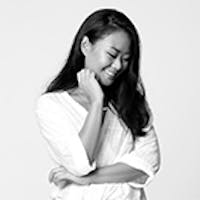 Eliza Concepcion
Fashion Editor