Monday 19th April marks the beginning of Fashion Revolution Week 2021. Centred around the anniversary of the Rana Plaza factory collapse in Bangladesh 8 years ago – a tragedy that saw the loss of many lives and could have been avoided – Fashion Revolution Week encourages millions of people to come together to campaign for systemic change in the fashion industry.
The event, which first began to raise awareness and highlight the importance of asking #WhoMadeMyClothes has since evolved into one of the biggest fashion activism movements in the world with a presence in over 90 countries across the globe.
This year's theme 'Rights, Relationships and Revolution' stresses the importance of understanding that human rights and the rights of nature are interconnected and interdependent. As well as continuing to question #WhoMadeMyClothes we also need to ask #WhatsInMyClothes and form better relationships with the things we own by thinking about how they were made and what the impacts they have on people, animals or the environment.
When shopping for something new, THE ICONIC Considered edit makes it easier for you to find the answers to these questions. Filter by Sustainable Materials to find products made of materials with a lower environmental impact than conventional alternatives, including Tencel, LWG Certified Leather and hemp. For further insight into why we have included the sustainable materials we have in our Considered edit, read more on our Sustainable Materials page, which also includes advice on how to care for your wardrobe more consciously at home.
You can also filter by Community Engagement for products made by a brand or using a method associated with community benefit, like SOKO the jewellery brand made in Kenya by local artisans; Fair Production to find products made in a location holding an accreditation with decent working conditions; Eco-production for products made in a location, or using a process that is associated with a lower environmental impact; and Animal-friendly for products made using non-animal alternatives or methods associated with good animal welfare.
Changing the way we shop is one way to lower our impact on the environment and support the cause, but it doesn't end there. The most sustainable wardrobe options are the ones we already own, so taking good care of them, mending and upcycling play an incredibly important role in prolonging their lifecycle.
In honour of this week, we thought we'd share some helpful tips on mending and caring for clothes from the book Loved Clothes Last. Written by Orsola De Castro, Global Creative Director and Co-founder of Fashion Revolution, she describes the book as "more of a why-to than a how-to, meant to inspire you to mend your clothes but also repair broken systems".
via @orsoladecastro, illustrated by @georgiadck for Loved Clothes Last.
Junya Watanabe Man SS15 via Getty
Mend your jeans boro-style.
Boro is all about layered fabric scraps used as patches, reinforced with rows of running stitch, to mend, salvage and give new strength to old clothes that are damaged – look to Junya Watanabe's SS15 Paris Menswear runway collection for inspiration.
Orsola's advice:
Repair tears in your jeans by pinning a scrap of fabric at the front and back of the tear. Use fabric scraps large enough to fully cover the tear and extend beyond it all round, so that the patches can be secured to the denim around the tear. Take an embroidery needle and some embroidery floss and, from the right side, hand-sew row upon row of running stitch across the entire patch, securing it to the denim and the backing patch.
Dyed using turmeric (yellow) and mixed berries (purple).
Dye fabric blush-pink with an avocado.
As well as there being a return trend of tie-dye in fashion, dyeing – especially using natural dyes – is a great way to breathe new life back into old clothes and can even mask stubborn stains.
Orsola's advice:
Start by prepping your fabric for the dye-bath. You'll want to be using natural fibres like cotton, silk or linen: give it a good soak so that it's damp before it goes in the dye. You can pre-treat the fabric with a 'mordant', which is a fixative that helps the dye to stay put, or you can dunk the fabric in salt water after the dye-bath, which does pretty much the same thing.
Fill a big pot with water and clean avocado skins and stones, and simmer – do not boil – for about half an hour until you see the colour start to change. Stir the fabric into the pot and continue to simmer for an hour or two.
Turn off the heat, but leave the fabric to steep until you're happy with the colour: overnight is usually a good bet!
Rinse the fabric in cool salt water and hang to dry (away from direct sunlight, as this will affect the natural dye).
And for those of us who aren't that crafty...
Orsola's advice:
Use your local dry cleaner or alteration specialists for their mending services.
Some brands, like Nudie Jeans, Nobody Denim and Birkenstock, provide complimentary repair services at their individual stores.
Lobby your council to turn that abandoned shop on your local high street into a Care Rewear Repair pop-up rather than leaving it destitute.
For more information about Fashion Revolution, including where to find the book Loved Clothes Last, head to fashionrevolution.org or @fash_rev on most social media platforms. For more articles about our more sustainable products and advice, check out our Considered home on Edition.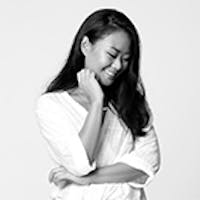 Eliza Concepcion
Fashion Editor