The start of a new season often calls for a hard refresh, a spring clean of not just our house but also our daily routine. You could practise morning yoga, read once a day, buy a fresh bunch of flowers or start with a glass of lemon and hot water every morning. Maybe it's just a simple change of outfits, or something more. Everyone's needs are different, so to help inspire our spring reset, we asked model, mum and childrenswear designer, @rebecca.burrow_ , to share her daily spring rituals. 
"Hot tip number one: list making. I find it so much better if I just write my day down on a list. I can prioritise things, I don't feel like I'm going to forget a hundred things, and there's no better feeling than doing a big cross and ticking something off the list. And at the end of the day, to reset for tomorrow, I like to finish it with a little sheet mask while I am getting ready for bed."
"The thing I'm most looking forward to in spring is definitely finally getting out of a tracksuit for maybe the first time in six months! My husband actually said to me the other day that I go from my bedtime tracksuit to my fancy tracksuit in the daytime, so it would be nice to get those spring florals on and go to a couple of nice lunches with my girlfriends."
"How my life has changed in 2020, it's definitely slowed down a lot. I think it's really easy to get stuck in this mouse on a wheel sort of life where you just keep going and going and going until you burn out, but if 2020 has taught us anything it's how to prioritise your life, how you can live a slower life and have that just be as impactful and as amazing as feeling like you've got to over-achieve and do everything, and push boundaries. I think spending time with my family has just been the best thing that I have ever asked for, especially bringing this new little baby into the world, so I'm really thankful for that."
Fast delivery – free over $50 – and free returns.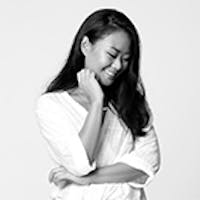 Eliza Concepcion
Editor