The days of inviting your new in-laws' business associates, tiers of tulle and public garter-removal are gone. Unless you want them, that is. Today's wedding is all about individuality. Steering away from the cookie-cutter event and towards personal inclusions that celebrate the personalities of the pair getting married. Cherry-picking just the elements you want. Not to mention the rise of micro weddings thanks to ever-changing guest limits. There's something special about a smaller and much more personal event.
Why not take your cue from Gwen Stefani's recent nuptials? She walked down the aisle earlier this month in a custom Vera Wang gown, pointed white boots and veil embroidered with the names of her new husband and her three sons. Groom Blake Shelton wore a tux up top and his signature blue jeans on the bottom. The point is, why be traditional when you can be you? 
No sweet tooth? Bye-bye cake. Spent a small fortune on flowers and drying them for a forever memento? No bouquet toss. 
While some of us are forced to pause on our wedding plans and are suspended in planning mode, we can dream. Here are a few ways you can fill your big day full of personal touches:
1.
Have fun with your accessories.
Fast delivery – free over $50 – and free returns.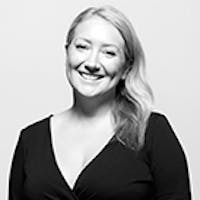 Kate Tregoning
Features Editor