Ingestible beauty might just be the most exciting category in wellness. Not only are there new innovations cropping up everywhere, but there's also some emerging research to support all the ingredients, extracts and formulas brands are using. 
From marine collagen to tonics that will help you rest easy at night, we've curated a handful of our favourite superfoods & supplements right now that will nourish your skin, body and mind. 
1. Cilk Beauty Rose Extract 
Made using certified organic roses, this elixir is said to assist with digestion, and overall skin health. We're also huge fans of the flavour — a subtle, floral musk that's delicate but delicious. Try it in sparkling water as an alcohol alternative, or simply to help you up your hydration. 
2. Vida Glow Radiance Capsules 
This innovative launch from Vida Glow is a capsule that targets uneven, lacklustre skin caused by excess melanin (the pigment that gives our skin its colour). The key ingredient is SkinAx2, a patented antioxidant complex that's proven to reduce things like melasma, acne marks and sun spots. Make sure you take it consistently in order to see results. 
3. Naked Harvest Moon Mylk
Find yourself scrolling Instagram and TikTok the second your head hits the pillow? Relax your mind and encourage a deeper sleep with a cup of Moon Mylk before bed. The hot chocolate formula is loaded up with soothing extracts like Magnesium, L-Tryptophan, Ashwagandha, Camu Camu and Passion Flower to help you shake anxiety and promote sleepiness.
4. Superfeast Ashwagandha 
Adaptogens are tonic herbs that can be used therapeutically to help the body adapt to busy, high stress situations. Ashwagandha specifically is restorative, and can be taken daily to help with stress levels, hormonal health and sleep. The flavour profile is pretty bitter, so either gulp it down quickly in some warm water, or mix it into something flavourful like a banana smoothie or cup of coffee. 
5. The Goodnight Co. Morning Drops
If you're sensitive to caffeine or want a subtle natural buzz in the morning, Morning Drops are a homeopathic liquid that can be placed under the tongue to help you feel more alert and focused. The best part is they come without that crash-and-burn often associated with that extra oat milk latte. 
6. The Healthy Chef Marine Collagen
If you want to support healthy hair, strong nails and glowing skin, try adding a scoop of marine collagen into your diet. The Healthy Chef's iteration uses 100% wild-caught snapper fish, and because it's flavourless and heat stable, you can add it to just about anything, from water to soups and smoothies. 
@teresacutter_healthychef
Free delivery over $50 and free returns.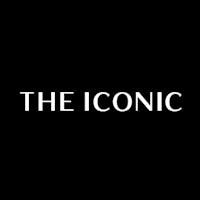 Emily Algar