As excited (and desperate) as we are to 'return to normal' there's a little teeny tiny part inside us that has actually enjoyed not having plans and being able to spend Friday nights and weekends doing absolutely nothing. Not that we didn't have times like that before, but we'd be lying if we said there hasn't been the odd occasion when we've been more than happy to use the excuse 'sorry, literally can't leave the house'.
Now, with lockdown restrictions set to ease, the prep for reentering the world begins. For the social butterflies, it's a race to hit up the group chat and fill the calendar with picnics, long lunches and dinner dates, and planning outfits to the nth degree, but for others – the ones who enjoyed the quiet and stillness – there's no harm in letting this prep be a slow burn. Enjoy another weekend or two without an agenda if you wish, there's no reason to rush. And if plans have been made that you can't quite escape, take all the time you need to get ready. Run yourself a soothing bath; light a candle, soak, exfoliate, pop on a mask, face roll – do all the self-care you need – and if you end up spending ages just sitting on your bed in your towel, staring at the ceiling instead of getting ready to go out, we honestly don't blame you. In fact, it's encouraged.
We've curated the perfect collection of hotel-quality bathrobes and fluffy towels, worthy of a Mario Testino-inspired photoshoot, to make post-shower/getting ready time feel like its own special event.
Swipe to see new additions to THE ICONIC Home, plus indulge in the most divine range of body washes, scrubs, oils and moisturisers for a complete home spa experience that will tempt you to cancel all future plans.
Free delivery over $50 and free returns.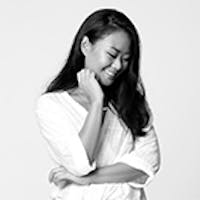 Eliza Concepcion
Editor