At THE ICONIC, our journey towards sustainability doesn't stop at our Considered Edit or the recent launch of our more sustainable packaging. We believe that every little bit helps, so to mark World Environment Day this Friday 5th June, we asked Anita Vandyke, or @rocket_science as she's known on Instagram, for 3 easy DIY hacks that will help us to reduce waste at home.
1. Citrus Household Cleaner
Save the skins of your citrus fruits and repurpose them to make an all-purpose cleaner for the house. Simply marinate your peels in a glass jar filled with vinegar for 3-4 days, then transfer to a reusable spray bottle. This gentle cleaner smells great and can be used in the kitchen, bathroom and hard floors.
2. Green Tea Toner
This traditional Japanese recipe acts as a natural astringent and can be made in small batches so it remains fresh and doesn't go to waste. Like you would a cup of tea, steep loose green tea leaves (preferably organic) in hot water for 5-10 minutes, allow to cool, then transfer to a reusable spray bottle. Spray on your face and wipe away with a reusable cotton cloth. It will keep in your fridge for 2-3 weeks.
3. Nourishing Coffee Scrub
Reuse the grounds from your morning coffee to make a nourishing and aromatic body scrub. To do this, mix together coffee grounds with melted coconut oil and olive oil, and store in a jar of your choice. If you don't have access to coffee grounds, you can always ask your local coffee shop for their leftovers.
Little changes to our daily habits might not seem like much, but collectively we can all make a difference. For further information on our more sustainable habits see our Considered page, and to shop products that are made of materials with a lower environmental impact, as well as products made in a location, or using a process that has a lower environmental impact, simply filter by Sustainable Materials or Eco-Production. For the clothes you already have at home, if you would like to give them a second life, you can donate via our Giving Made Easy initiative.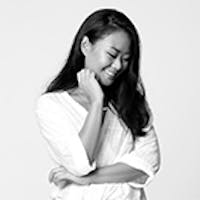 Eliza Concepcion
Fashion Editor