Karen's school report begins like so many others: "Karen has grown to be a confident, energetic learner over the two years," and then it becomes something extraordinary … "At only five years old, she already speaks four languages: Luritja, Pitjantjatjara, Western Arrernte and English."
Thanks to the efforts of Children's Ground, an organisation, run by Aboriginal families, that works to create a better future for Indigenous children, kids like Karen are "surrounded by educators with language specialisation to deliberately acquire multi-lingual competence. Our approach to learning recognises that teaching through First Language and Culture provides the foundation for education success – and this will promote acquisition of English."  Because of that, "Karen is growing into a healthy, confident child, strong in her language and culture."
"We believe every child being born in a community today should enjoy a life of quality education, health, cultural, economic and community safety and wellbeing," explains Children's Ground's CEO Jane Vadiveloo. "Starting early will disrupt the treadmill of intergenerational exclusion, injustice, disadvantage and economic poverty."
"For children, this means being surrounded by safety, love, play, opportunity, trauma-free environments and the right to learn through their First Culture. The long term results will be a generation that has enjoyed dignity and freedom in their culture and identity, free from inequity and dismantling complex disadvantage."
Children's Ground is led by Aboriginal communities and works across five intersecting platforms: learning, health, economic well being, culture and community.  They recognise the knowledge systems of First Nations people that have evolved over 65,000 years and which continue today. Through local voice and decision making, they increase access to learning, health services, employment, and more within the community to create a systematic end to entrenched intergenerational injustice and disadvantage. The hope in communities is building as Children's Ground is seeing changes in early childhood, employment and wellbeing.
Images with thanks to Children's Ground
"When COVID-19 struck," Vadiveloo tells us, "our response plan focused on four key actions:
Elders protection 
The development of individual and family-level plans 
Ensuring families has access to essential support and adequate household supplies
Food security 
"The families that lead Children's Ground live with overcrowding and have inadequate facilities to self-isolate should someone fall ill. Further, they face multiple barriers to readily access essentials required to prevent the spread of the virus, nor do they have the housing requirements to social distance of self-isolate should contagion occur."
Children's Ground emerged from, and is led by, some of the most disadvantaged communities in Australia. "Families are already experiencing intergenerational trauma and entrenched and extreme socio-economic stress. Where we work, every child and family faces complex and extraordinary hardship, impacting their education and their future."
In the midst of all this shift to protect from the impacts of the pandemic, learning never stopped. "Children's Ground continued to deliver early years learning, replacing group learning with household level learning sessions. Learning also continued for those who returned to homelands during the pandemic. The learning team took the opportunity to make the most of 'learning on country' and to create learning kits, systems and resources to sustain this over the long term.
You asked us how you could help those most impacted by COVID-19 – well, it starts with the youngest in our community.  Next time you shop, why not round up the amount and make a donation to Children's Ground at the link below.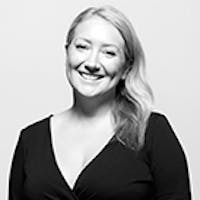 Kate Tregoning
Features Editor