"For the first time in 16 years, OzHarvest is purchasing food to supplement usual food rescue volumes to meet demand," OzHarvest's Head of Impact, Ashley Killeen tells us.
With the effects of the global pandemic impacting employment, income and stability, the organisation has seen a massive increase in demand for assistance. OzHarvest already supports 1,300 charities across the country and many say they could currently take double or triple the amount of food to meet demand.
"Five million Australians experience food insecurity each year, and this number is growing every day as new faces turn to food relief for the first time," says Killeen.
Australia's leading food rescue organisation was set up in 2004 by Ronni Kahn AO. After noticing the huge volume of good food going to waste from the hospitality industry, Kahn decided there had to be a better use for all the unused produce and started her journey of 'eliminating hunger and food waste through the redistribution of quality surplus food'.
But getting to those who need it most doesn't come for free. While the demand for food increases, simultaneously, charities like OzHarvest have been unable to hold the fundraising events they rely on, due to lockdown regulations and social distancing.
"The impact of COVID-19, straight off the back of bushfires, drought and floods has seen demand for food relief reach an all-time high," Killeen tells us. "After losing our flagship fundraiser CEO CookOff and other regular funding streams, OzHarvest was faced with serious financial challenges."
So who does OzHarvest usually help? "The most vulnerable in our community; from kids going to school with empty tummies, families struggling to put food on the table, the elderly who are most at risk and are living in isolation, people who have lost their jobs and can't access benefits, to women and children fleeing domestic violence living in crisis accommodation."
To ensure kids get the best start in life, 'school runs' are an important part of their daily support. "OzHarvest delivers fresh food, sandwiches and snacks to schools in low socio-economic areas across the country. One in five children go to bed or school hungry, so in some cases, food is the main reason a child goes to school."
"We know that kids who eat a good breakfast and have access to fresh nutritious food, can concentrate at school. Rescued food for the school runs usually includes fresh fruit, sandwiches and wraps, cheese and biscuits, muffins, muesli bars and drink."
"Thanks to the generosity of the Aussie public through our #hereforhope campaign, and financial support from the government, OzHarvest continues to deliver food to those most vulnerable in the community as a critical frontline service."
Not forgetting that just before the pandemic, the nation had been hit by devastating bushfires, with many people struggling to get back on their feet. "OzHarvest has also started a mobile market to get fresh food to bushfire-affected communities in regional NSW, and we are working with hospitality partners across the country to produce cooked meals to provide nutritious food to those who are self-isolating or do not have access to a full kitchen."
And working in this country alone, doesn't necessarily entitle you to aid from the government. "Emergency food relief hubs have been set up to provide fresh food and pantry items to community groups who cannot access benefits, like international students and temporary visa holders."
"OzHarvest relies on donations from the general public and financial support from like-minded organisations to help keep the wheels of our 60 yellow vans turning. To help us feed the most vulnerable in our community, we need support now more than ever. For every dollar donated, OzHarvest can deliver two meals to someone in need."
When just $1 donated provides two meals, a little goes a long way.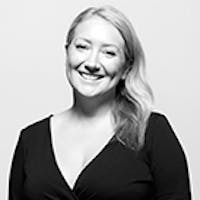 Kate Tregoning
Features Editor