During this uncertainty, the safety and wellbeing of our customers, people and partners is our number one priority. We are working around the clock to ensure THE ICONIC family – that includes  you – remain as safe as possible during this time, and have in place a number of added precautionary measures. We've listed these below in the hope they will answer some of your questions. 
Every day, we wake up to new headlines and are hit with constant alerts on our phones as the need to dIstance ourselves socially increases. It can be overwhelming, frightening even. It's time to come together, to unite, to act responsibly and to care for those around us. To put measures in place that bring us closer than ever before – in spite of physical distance. 
We are working hard to bring you all that you expect from THE ICONIC and more – so you can keep on shopping if you wish, without worry. We will continue to bring you a fresh collection of fashion stories to brighten up the days, but we will put most of our efforts into being here for each other - sharing stories from you and our team on the little things each day that are keeping us going and keeping us connected. 
We have dedicated and highly-experienced teams closely monitoring the latest advice from the World Health Organisation (WHO), along with local and national Government bodies to review our approach as the situation in Australia and New Zealand evolves. 
For answers to the questions you have asked, please see below. We will keep this page updated as information is made available to us and our situation evolves.
Why we're still open
Today more than ever, e-commerce services are providing a vital service to people across our country and we are committed to being a part of this to help local communities continue purchasing essential clothing and footwear items in these times of uncertainty. THE ICONIC employs hundreds of people and, as an online retailer, we are in a fortunate position to tightly control the health and safety measures that keep our people safe. We are confident in the series of preventative measures put in place for our workforce. Our dedicated COVID-19 Task Force is constantly monitoring and adapting our approach in line with government, local and World Health Organisation guidelines to ensure our people, who depend on us for a steady income, can continue to work in the safest possible way.
Your deliveries
We are working closely with our delivery partners to ensure parcels arrive in the safest way possible. This includes drivers conducting contactless deliveries and ensuring they have access to hand sanitiser, using protective gloves and are adhering to hygiene precautions as advised by local government and health authorities. Click on the links for further information around additional measures our delivery partners like Australia Post, NZ Post, DHL, Parcelpoint and Seko are doing to keep customers safe. Click here to see what delivery methods are currently available.
Packaging and orders
Your orders are safe: our Fulfilment Centre is being cleaned more frequently and rigorously. We are following advice from the World Health Organisation and local health authorities and all our packaging staff have increased access to hand sanitisers, along with personal protective equipment where required and relevant.
Returns
Our Fulfilment Centre staff are upholding high hygiene standards as advised by the World Health Organisation and local health authorities when collecting and inspecting returns, including the use of gloves and strict hand sanitisation procedures.
Looking after our family
We have a number of extra ways we're supporting our teams during this time across all areas of our business. Team members of THE ICONIC who can complete their job offsite are currently working from home. 
For our key operations, where our people continue to work on site (such as our Fulfilment Centre, Customer Service and Production teams), we are committed to going over and above when it comes to health and safety. Our priority is taking all actions and precautions to protect our team on the ground, and to ensure they feel safe and comfortable in their working environment. These measures include, but are not limited, to:
• It goes without saying that in these uncertain times, any employee who is in a vulnerable or high risk group who feels anxious about coming to and from work, are absolutely supported in their decision to stay at home or in arranging flexible work-from-home options. 
• We have enabled split working hours (i.e. teams are split into multiple groups so only one team is on site at one time) for all employees who continue to go to work on site at our Fulfilment Centre, Customer Service and Production hubs. This allows for greater physical distancing (1.5 metres distancing and one person per four square metres) between employees as required by the Australian Government.
• We are providing hand sanitisers and personal protective equipment to all staff.
• We are frequently disinfecting all sites several times daily (including in between shifts) to ensure we're creating the safest environment possible for our team.
• We require all employees and third parties arriving on site to have their temperature checked and complete a health declaration form on a daily basis before entering the work site. 
• We have worked together with our logistics partners to ensure loading and unloading of materials and parcels at our sites are conducted at safe distances.
• Where we work with models for production, our hair and make up artists and stylists help direct our models to complete simple looks themselves at a safe distance ensuring a contactless environment. 
• We continue to offer our Employee Assistance Program (EAP) which is accessible to all employees and their immediate family for counselling and support.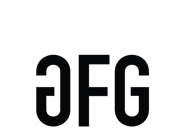 Global Fashion Group
THE ICONIC is part of Global Fashion Group and as a company with people at its core, our Group promise during these unprecedented times is to do our best to help our people, our customers and our brand partners. Read more about Global Fashion Group's approach to COVID-19 in the latest letter from our Management Board here.
Customer Service
For any specific questions not answered here, our dedicated Customer Service Team is here for you. Please note that due to the current government mandated lockdown in Manila, Philippines, our local team is working with less on-the-ground members, so expect some delays as we work hard to get back to you as soon as we can. Please note that we have currently suspended our phone line support channel during this time, and focussing on supporting our customers via chat and social. Check out our Contact page for the latest updates about our support channels and hours, as well as other FAQs you may have.
We are stronger together and here for each other. 
Take care, be creative, and keep in contact. 
THE ICONIC Team, Xxx